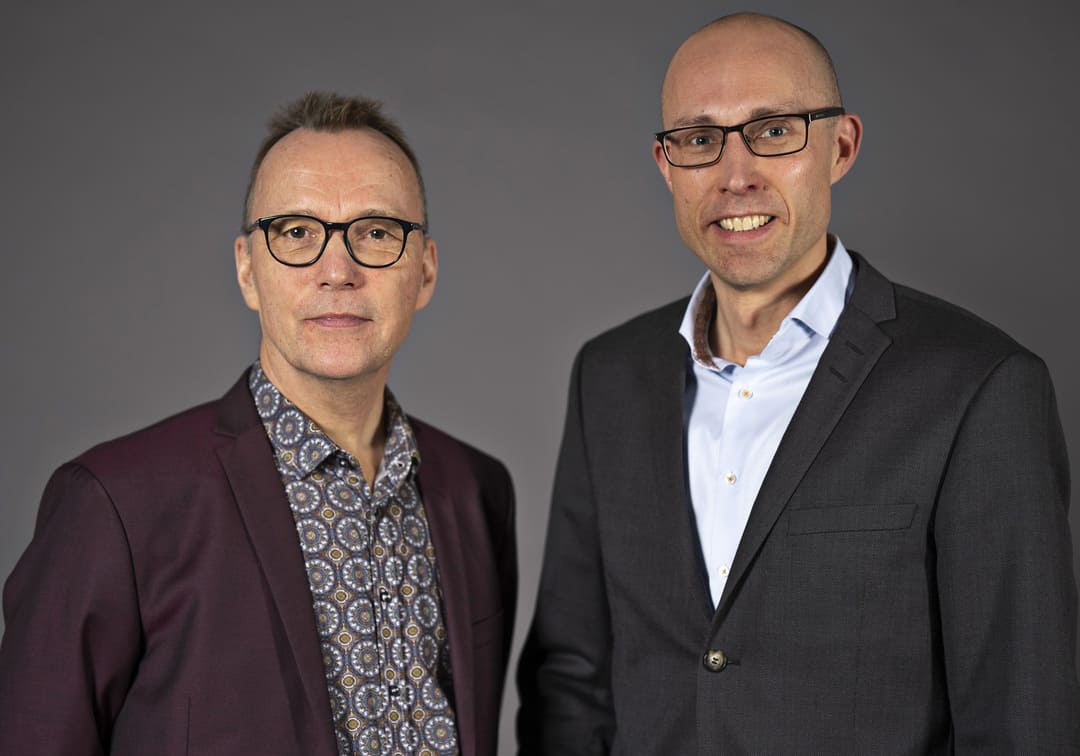 Preben Christensen, Ph.D., Director.
Anders Muusfeldt Birck, Ph.D.
Preben (left) and Anders (right) are the founders of the company.
Preben started his research in 1992 and received his Ph.D. degree in 1995. From 1995 to 2006, he was the leader of two major research projects at Copenhagen University (formerly KVL). The aim of the projects was to develop new methods to examine sperm quality based on flow cytometry. The research also included the largest fertility trials that have been conducted on cattle and pigs in the world to date. Human sperm also became the subject of the research in 2000, when analyses of sperm DNA began. The results of this research led to the establishment of SPZ Lab.
Anders received his Ph.D. degree in 2007 for his research on sperm quality and the acrosome reaction of the sperm cell. This research combined various methods within flow cytometry and was validated in connection with the large fertility trials. Anders is currently International Medical Director at Pharmacosmos A/S and is Deputy Chairman of the board of directors at SPZ Lab. He is also an advisor in connection with SPZ Lab's research projects.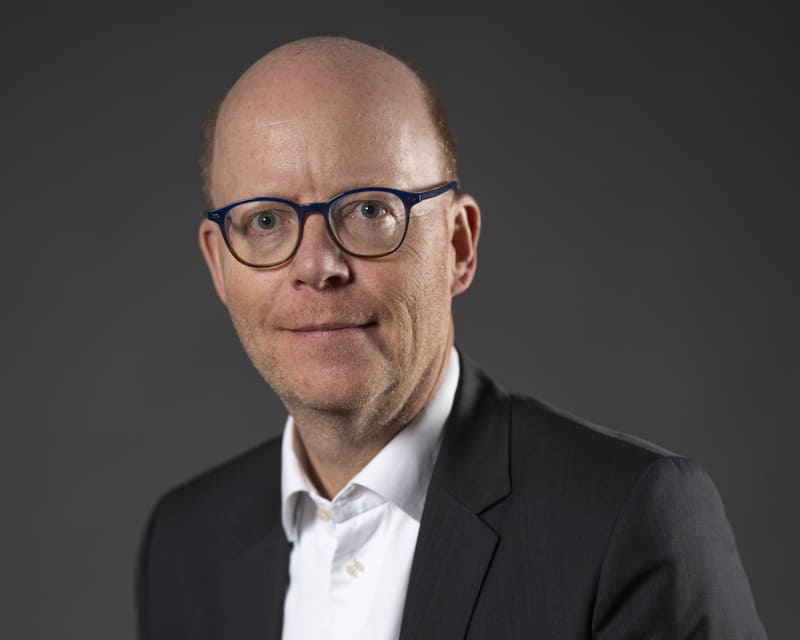 Anders Ørgaard, Ph.D., Professor, Lawyer
Anders is Chairman of the Board of SPZ Lab.
Anders has a Ph.D. in property law. He is a Professor at Aalborg University and an Attorney-at-law (H) at the law firm, TVC. Anders was one of the main creators of the law education at Aalborg University, where he was Head of Department at the Department of Law from 2011 to 2016. Anders has published a number of books and articles on property law, procedural law and company law. He teaches property law and insolvency law. In 2021, Anders was made a Knight of the Order of the Dannebrog.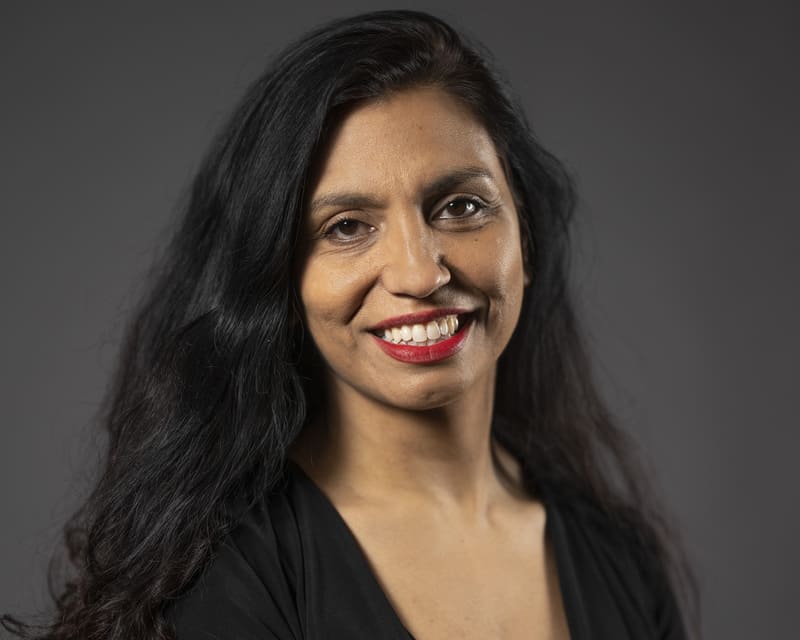 Wajida Qureshi, specialist in general medicine
Wajida is associated with SPZ Lab as a consultant, and she participates in extended examinations and blood tests of men with reduced fertility.
Since 2012, Wajida has been working at the Ørestad medical clinic, which has 3,700 patients. She is the manager of the clinic. Wajida became a doctor in 1998 and a specialist doctor in 2007 and she has broad experience, which includes working for the Navy where she examined men in connection with conscription. Wajida has worked as a pharmacist/municipal doctor in Norway and as a general practitioner in Sweden during which time she participated in emergency medicine. Wajida has been employed by the insurance company, Euro Accident, and provides advice in connection with insurance cases. Wajida has worked for the Born Donor Bank, where she was responsible for approving sperm donors. Since 2000, Wajida has been a doctor at various sports events such as kick boxing, boxing and Muay Thai.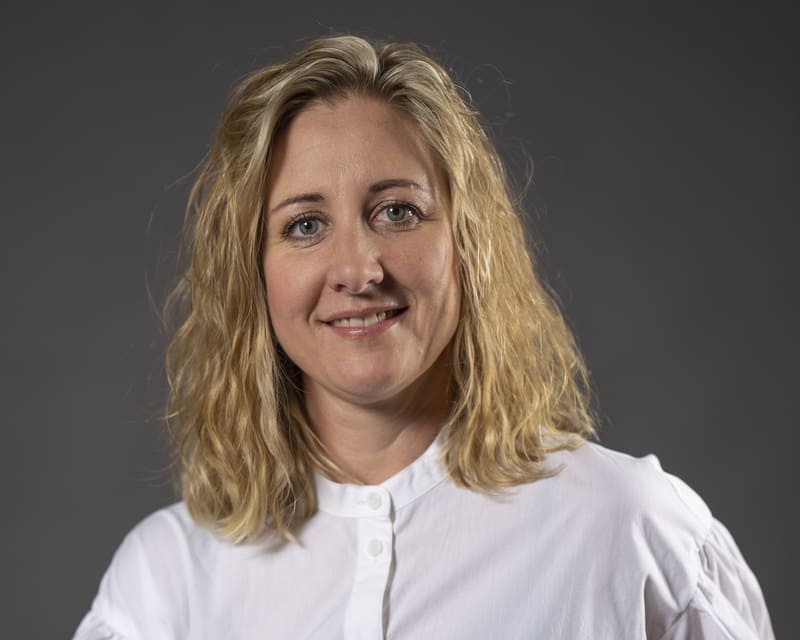 Monica Lisa Warrer, Dietitian and Health Advisor
Monica is employed at SPZ Lab as a dietitian, and she provides health counselling for men with reduced fertility.
Monica has a professional bachelor's degree in nutrition and health (2004) and a master's degree in pedagogy (2008). From 2008 to 2019, Monica worked in Tårnby Municipality as a health consultant advising citizens, who were often suffering from various chronic diseases, on how they could achieve a healthier lifestyle through diet and exercise.
In addition to counselling men with reduced fertility, Monica can also carry out dietary analyses. At home, Monica is constantly developing new, delicious dishes without meat aimed at families with children.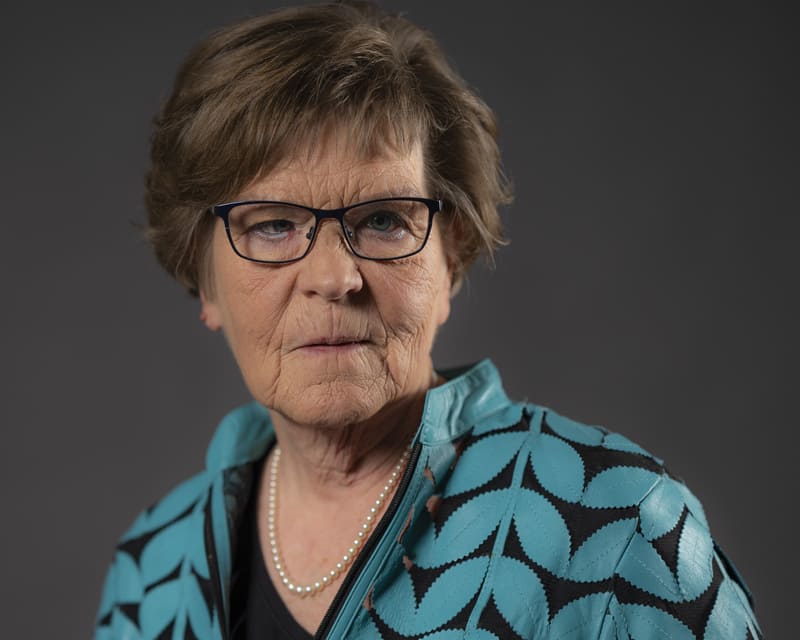 Kirsten Møller, Bookkeeping and Economics
Kirsten has many years of experience with accounting and finance through her own company, Sigma Bookkeeping. Kirsten has been involved with SPZ Lab since its establishment, and she is responsible for the overall finances, VAT, customs, etc.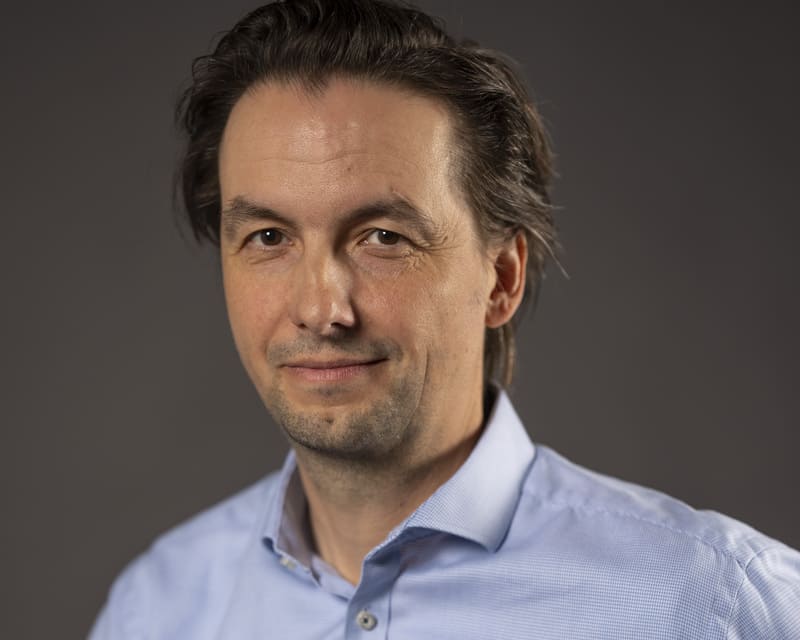 Steen Schnack Grønfeldt, Digital marketing
Steen is responsible for the development and maintenance of SPZ Lab's web solution, e-commerce, digital communication, and marketing.
Steen has a business language education from CBS and a master's degree in cross-media communication from Copenhagen University.
Steen has been working with the development of web solutions, e-commerce, and digital marketing for several Danish companies (including Bang & Olufsen, LanguageWire, and Jabra). In addition, as a consultant, he has helped increase the online visibility of several small Danish companies.