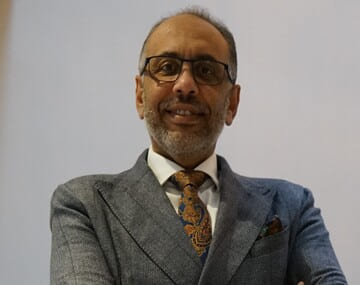 Professor Hassan A. Shehata – Centre for Reproductive Immunology & Pregnancy, Epsom, Surrey, UK
Since our collaboration with SPZ lab in May 2020, we have offered the SDI®-test to many of our patients, to help identify the reasons for recurrent miscarriage in our patient cohort.
The service offered by Dr. Preben Christensen is of a very high standard and we would recommend his laboratory to other facilities considering sperm DNA fragmentation tests. Preben is meticulous in his approach to customer service whereby any issues or problems are dealt with immediately and professionally. We hope to continue our strong relationship for many years.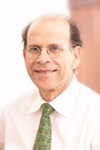 Dr. Robert Fischer, Fertility Center Hamburg, Germany
At the Fertility Center Hamburg we have, since 2008, offered our patients an examination of their sperm DNA integrity as part of their initial assessment, prior to starting a course of treatment. It is our opinion that the SDI®-test can help couples find the best treatment right from the start. For many couples the test means that they can avoid the disappointment of unsuccessful treatments.
Since 2008, the Fertility Center Hamburg has been involved in the collection of data that confirms our opinion. The results were published at the European fertility congress (ESHRE 2013) in cooperation with Sims IVF (Dublin, Ireland) and SPZ Lab. It is our hope that as many couples as possible will choose to have an SDI®-test taken before they begin any fertility treatment.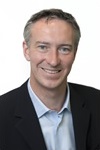 Dr. Declan Keane, ReproMed, Dublin, Ireland
SPZ Lab has performed the test for sperm DNA integrity for ReproMed since 2010. The service provided by this laboratory is excellent with exceptionally good patient support, backed up by the scientific knowledge of the SPZ Lab director Dr. Preben Christensen. We are presently entirely happy with the level of service provision from SPZ Lab. The SDI®-test is a valuable help for us to guide the couples to the best possible fertility treatment.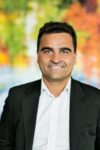 Martin Blomberg Jensen, Dr. Med., Department for Growth and Reproduction, Copenhagen University Hospital
Since 2011, I have used the SDI®-test in connection with two scientific studies. The first was a so-called RCT (randomised and double-blind), and provided an extremely reliable test of SPZ Lab's precision. SPZ Lab had no possibility of knowing when a test was from the same man.
The study clearly showed that SPZ Lab perform their tests with a very high level of precision. This is of great value to me as a researcher and clinician. SPZ Lab's thorough quality control is of great importance.
Examination of the sperm cell DNA quality is a parameter whose use has been the subject of great discussion in recent years. This is why it is important to use high quality methods. SPZ Lab has proved that they live up to this in our trials.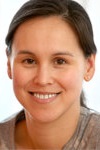 Dr. Angela Carstensen, Kinderwunsch Kiel, Kiel, Germany
A high proportion of sperm with fragile DNA decreases the chance of achieving pregnancy naturally. When a couple comes to us at Kinderwunsch Kiel, they have often tried to conceive for a long time and are quite frustrated that the pregnancy has not been achieved already.
In many cases, the test for sperm DNA integrity (SDI®-test) can help us to pinpoint the problem and select the most successful therapy for the couple. In some cases it is possible to improve the quality of the sperm DNA, and thus improve male fertility before any fertility treatment is performed.
We have collaborated successfully with SPZ Lab since 2010 and are pleased to offer the SDI®-test as the only fertility centre in Schleswig-Holstein.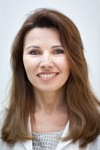 Dr. Laura Dracea, Gynera Fertility Center, Bucharest, Romania
The SDI®-test is very important for Gynera Fertility Center. It gives us the opportunity to show improvements in men where health-related issues play a role in reduced fertility. SPZ Lab's detailed answers are of immense value to us.